Molecular formula: CH3ONa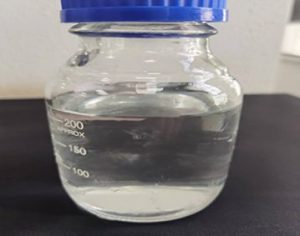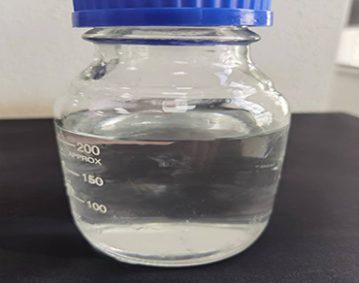 Molecular weight: 54.02
CAS: 124-41-4   67-56-1
1. Properties:
Sodium Methylate Liquid is colourless to slightly yellowish, viscous liquid, the sodium methoxide that dissolved in methanol.
Sodium methylate solution can get high concentration of Sodium methoxide, low Free alkali, Sodium methylate liquid can also remove the impurities of alcohol types, therefore, concentration of Na2CO3 in this method is lower than that of alkali method, it can get higher quality and yield.
Sodium methylate solution provides the safety and ease of handling that are an advantage over solid forms of this product, which have been difficult and costly to use. The improved safety and handling characteristics of commercial sodium methylate solution compared with on-site mixing of dry methylate and methanol offer an important alternative which should be evaluated in your process.
2. Specification:
| | |
| --- | --- |
| properties | specification |
| Appearance | Colourless to slightly yellowish, viscous liquid |
| Content (total alkali) | 29.5%~31.0% |
| Sodium Methoxide(NaOCH3) | 28.9-31.0% |
| Sodium Hydroxide(NaOH) | ≤0.5% |
| Sodium Carbonate(Na2CO3) | ≤0.1% |
| Moisture(H2O) | ≤0.2% |
| Methanol | 69.0-70.7% |
3. Use:
Sodium Methylate Solution is mainly used in pharmaceutical industry such as the manufacture of vitamin A1, vitamin B1, sulfame-thoxypyridazine, sulfadiazine, trimethoprim and so on, as well as in biodesel industry. Sodium Methylate Solution also called sodium methoxide 30% can be used as the edible catalyst and the analytical reagent.
4. Packaging & Storage:
ISO TANK: 20-22MT/TANK
IBC: 940KG/IBC
Steel drum: 200Kg/drum
Sodium Methylate Solution should be stored in cool and dry warehouse; Keep Sodium Methylate Liquid away from flame and heat; Packed Sodium Methylate in IBC drum; Separate from oxidant and acid during storage and transportation; Handle with care, and maintain the integrity of the packaging.
We're professional supplier of Sodium Methylate Solution, Sodium Methoxide 30% in IBC drum with factory price and high quality!