Tungsten(V) Ethoxide
Molecular formula:C10H25O5W
Molecular weight:409.1425
CAS NO:26143-11-3
Features
Applications
Used of synthetic reagents
Storage
Store in room with temperature 2-8°C
Frequently Asked Questions
Q: How do you store Tungsten(V) Ethoxide?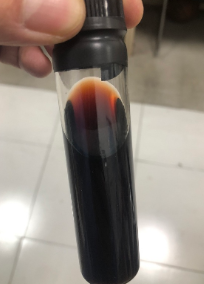 A: Handle it under dry protective gas, keep container tightly closed, store in a cool, dry place in a tightly closed container.
Q: How about its properties and stability?
A: It will not break down if used and stored according to specifications. Avoid contact with oxides, moisture and humid environments. It is slightly hazardous to water, do not discharge material into the surrounding environment without government permission
Q: Safety information?
A: Harmful by inhalation, in contact with skin and if swallowed. Irritating to eyes, respiratory system and skin. Do not breathe vapor. Wear appropriate protective clothing, gloves and goggles or mask when handling.
| | | |
| --- | --- | --- |
| NO | Item | Specification |
| 1 | Purity | ≥99.0% |
| | |
| --- | --- |
| Packaging sizes | 1g, 5g, 10g bottle |